Bonded Logistics
Bonded logistics
Supply Chain Management Integrated Logistics
Dongtai International, to provide warehousing, transportation, customs, air and other integrated logistics services as a starting point, continue to integrate into the capital flow, information flow, business flow, to achieve modern logistics supply chain management.
Dongtai International through a full range of service operations and management, service to every customer, enhance customer satisfaction and willingness to cooperate.
At the same time, Dongtai companies through efficient, comprehensive, high-quality services to customers, so that greater benefits to customers, enhance customer's core competitiveness and speed up the development of enterprises.

BUSINESS FLOWCHART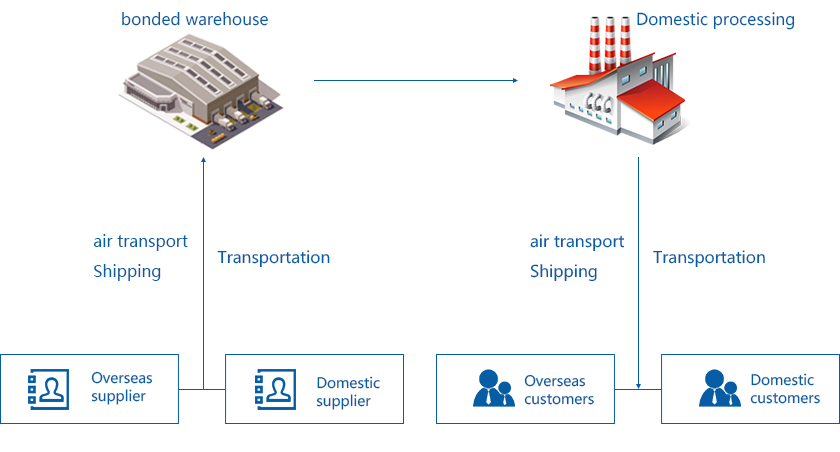 Solution
sea
Warehousing
transport
customs clearance
air transport