Bonded Logistics
Bonded logistics
Bonded warehouse logistics
BONDED WAREHOUSE OF DOMESTIC IMPORTERS AND EXPORTERS OF TRADE ADVANTAGES:
★ Improve customs clearance speed, reduce the additional cost;
★ Reduce trade friction, facilitate trade behavior;
★ Reduce capital occupation, reduce trade costs;
★ At any time re-exports, convenient and quick;
★ On the processing enterprises can be loaded into battle, increase competitive advantage.
DONGTAI LOGISTICS VALUE - ADDED SERV
We can according to customer requirements for customers to do some simple, such as packaging, parts assembly, binding and other processing services. Processing services is Dongtai logistics and warehousing, distribution and other integrated value-added services.ices.
Solution
Purchase/Distribution
Distribution/ Pinxiang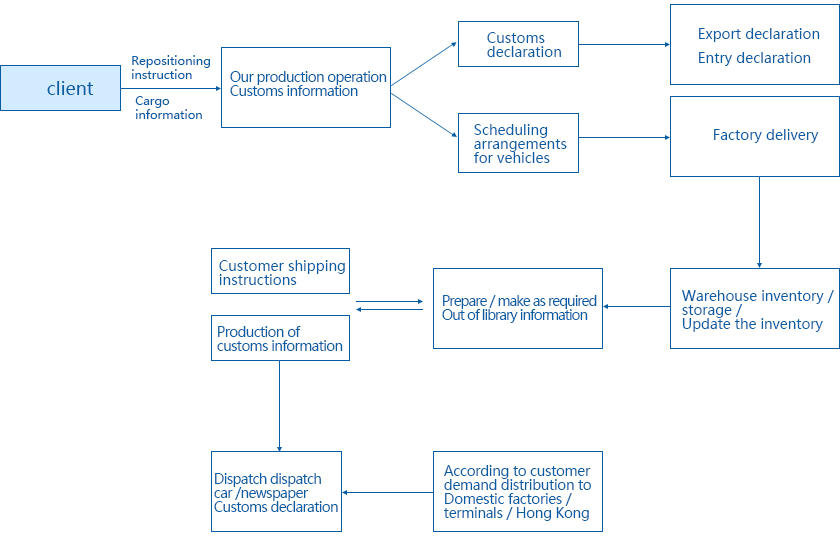 E.g:
We can customer's goods before shipment according to the customer's instructions, with the packaging, and brush logo, effectively avoid manufacturers in the packaging, such as re-packaging trouble, to maximize the customer has a personalized service. In addition, we can according to different sales orders, will be different with the packaging of goods to meet different marketing strategies.